Please wait ...
Close X
You may be interested in the following items
Cocktail Table Hire Perth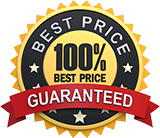 Cocktail Tables
The top is 600mm and made from stainless steel. The top of the cocktail table folds for easy stacking and transport. These are high quality tables which look great without covers, if you do wish to hire covers we can provide lycra covers in black and white for $15 each. Please see below for some great package pricing on bar tables.
Our cocktail tables are suitable for indoor or outdoor use.
Popular for:
- Cocktail parties
- 18th and 21st's
- Engagement parties
- Weddings
Bar Stools
We now have bar stools available to hire to compliment the bar tables. Generally 2 bar stools per cocktail table is a good fit.
You may also be interested in:
Questions? No problems we'll be in touch (usually within a few hours). Can't wait? Give us a call on 6180 3899 during business hours.
A standard hire for the weekend is from Friday to Monday. You may choose to pickup (or have delivered) your equipment on Saturday if you wish. Our standard hire period for weekdays is for one night however we can usually accommodate pickup the day before your event and return the day after if required.