Please wait ...
Close X
You may be interested in the following items
Projector Hire Perth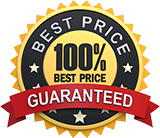 Call us on 6180 3899 to make a booking!!

Our projectors are some of the newest and best available in Perth for hire!
Top brand projectors (NEC & Panasonic)
2200 - 2600 Ansi Lumens for a clear and bright picture (5000 lumen projector also available)
Lightweight (most projectors are about 2kg)
Remote Control & VGA & HDMI Cable Included (Apple adapters available for $10 extra if required)
You can connect your computer, TV, HDMI, dvd player, video player or just about any video source to our projectors.
Huge range of projector screens to choose from. e.g. 1.72m x 1.72m
Suitable for parties, boardroom meetings, presentations, picture displays, movie nights....just about anything.
Projector Connection Guide
All projectors hired from Hire King come with a VGA cable and a HDMI cable as a standard connection (please see images below). Please check that your laptop has a VGA or HDMI connection. We also have projectors available for hire that have HDMI connections. If you require a projector with Mini Display Port or Apple Mac connections please let us know. Apple and mini display port adapters incur a $10 hire charge and need to be pre-booked

Pickup and Delivery in Perth
We do offer a delivery and pickup service in the Perth metro hire for all projector and screen hires for an extra charge. When submitting a quote request please select the delivery/pickup option and we will be in touch with a quote. We can also setup your projector for an additional charge. Alternatively you can pickup and drop-off from our stores in Canning Vale & Balcatta for no extra charge. When you pickup the equipment our friendly staff will explain how to use and setup your hire equipment.
You may also be interested in:
Questions? No problems we'll be in touch (usually within a few hours). Can't wait? Give us a call on 6180 3899 during business hours.
A standard hire for the weekend is from Friday to Monday. You may choose to pickup (or have delivered) your equipment on Saturday if you wish. Our standard hire period for weekdays is for one night however we can usually accommodate pickup the day before your event and return the day after if required.
Projector Hire Perth Informative Article Below
Projectors have virtually revolutionized conference room presentations and living room entertainment, and made audio-visual equipment a significant contributor to big-screen, video film entertainment and bigger and better business presentations. However, whatever accolades one may shower on today's state-of-the-art, projection systems, the fact remains that irrespective of which brand or model, projectors can be extremely expensive to purchase.
Hiring projectors is a clever alternative
Fortunately, there are a number of companies in Perth, like Hire King, where you'll find a wide array of the latest options in video projector hire and projector screen hire … all at prices that could keep hundreds of dollars back in your pocket. So, whatever may be the projector you're looking for, make a money-saving decision by visiting any Perth projector hire company, and select a projection system with a matching projector screen hire option from the many available.
Whether, you're looking for a projector for home entertainment, or to make a big impact and impression for your next presentation, you'll surely find the most suitable, Perth projector hire and projector screen hire options to meet your needs.
The big question is … "Which projector?"
If you aren't too familiar with the various projector hire, or projector screen hire options available, you'll do well to find answers to some pertinent, questions that you may face. The most common ones being –

"What lumens (projector brightness) and resolution (number of pixels) do you require?"
"How many viewers do you expect to watch your presentation or video film?"
"What type of projector system do you require?"
"How large is the venue for your presentation or video film?"
"Do you need a PA system?"

Well, the good news is that if you do not have the correct answers, Hire King will provide you with the best technical advice, and assist you in selecting the most ideal projection system to meet your needs … AND very importantly..your budget.

Here's what you should know
However, here's some advice before you go and hire a projector and projector.

Size of venue – Most Perth projector hire systems are available with small speakers that may not be suitable for your needs, particularly if you are making a presentation in a large conference room, or watching a film in a large public hall or living room. Therefore, it would be advisable to hire a PA system along with the projector hire and projector screen hire option you choose.

Size of audience – Provided the room where you intend to watch a film with friends, or make a presentation, is sufficiently illuminated. Remember, the brighter the room, the more lumens power will be needed. Hire King, like other Perth projector hire companies, have projectors of up to 5,000 lumen power that you may hire, should the need arise.

Type of projector – There are several types of projector hire options available. There are standard projector and also short throw projectors. The projector you decide to hire will depend on how far away from the screen you intend to have the projector.

If you are unsure about what you require for your projector hire needs please do not hesitate to contact us.