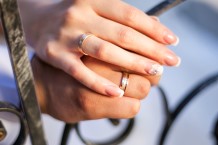 You're madly in love. You're already thinking about the wedding. But before the big day, you also want to throw an engagement party. Well, that's a romantic idea mates. However, the questions are, how much do you know about planning for an engagement party? What are the right things to do to make it a success? Where can you find the ideal supplies for your engagement? Hopefully, you'll find the answers to these and other relevant questions right here, right now. Read on.
Why an engagement party?
Although an age-old customary tradition still practiced by various cultures across the globe, an engagement party is neither mandatory nor obligatory. It is primarily and commonly an informal celebration to formally announce your commitment to marriage. However, the decision to organize one is yours depending, of course, on whether or not both you and your partner have sufficient time, money, and the desire to do so. An engagement is also a great opportunity for both families and relatives to bond with each other, and a mini dress rehearsal for the main event, too … your big day!
What and where should it be?
Your engagement may be a small, intimately casual get-together in your living room, backyard garden or around the pool, or an extravagantly formal cocktail event in any famous hotel, restaurant or beachside resort. Organize it in any form – a barbecue, dinner or tea party, or even a big ball if you so desire. However, make sure that the type of engagement party and venue you choose are comfortable and convenient to you and the invitees, easily manageable, and which won't burn a hole in your pocket.
Who gets onto the guest list?
Traditionally, engagement parties are rather intimate affairs involving family members of the engagement couple and close mates, in which case it wouldn't be out of place to invite them via telephone or email. However, for a bigger guest list that includes other important people and acquaintances, formal invitations may be mailed at least a month or two in advance.
How can you make it special?
In addition to the customary and heart-warming presentation of the engagement ring, there are more ways than one to make your engagement as special and memorable as you'd want it to be. Start by replicating your wedding theme and colours, that's if you already know what they are; buy small, inexpensive candle-lit centerpieces and favours to match; add a touch of elegance with classy silver trim wine and champagne glasses; create typical party ambience with giant 'Happy Engagement' banners and champagne bottle-shaped foil balloons; give your guests lots of shimmering metallic engagement confetti; take group pictures, exchange family pictures; have a dance and sing-song session; reciprocate toasts with a 'thank you' speech … lastly, don't forget to have guests sign your engagement guest book.
Are party products easily available?
Extensive collections of decorations and supplies for engagement parties are easily available at a number of reputable party product stores online, you can visit our party supplies division: Party Source, Perth. From irresistible prices on bulk orders, free shipping/next- day deliveries (conditional), and highly dependable customer service.